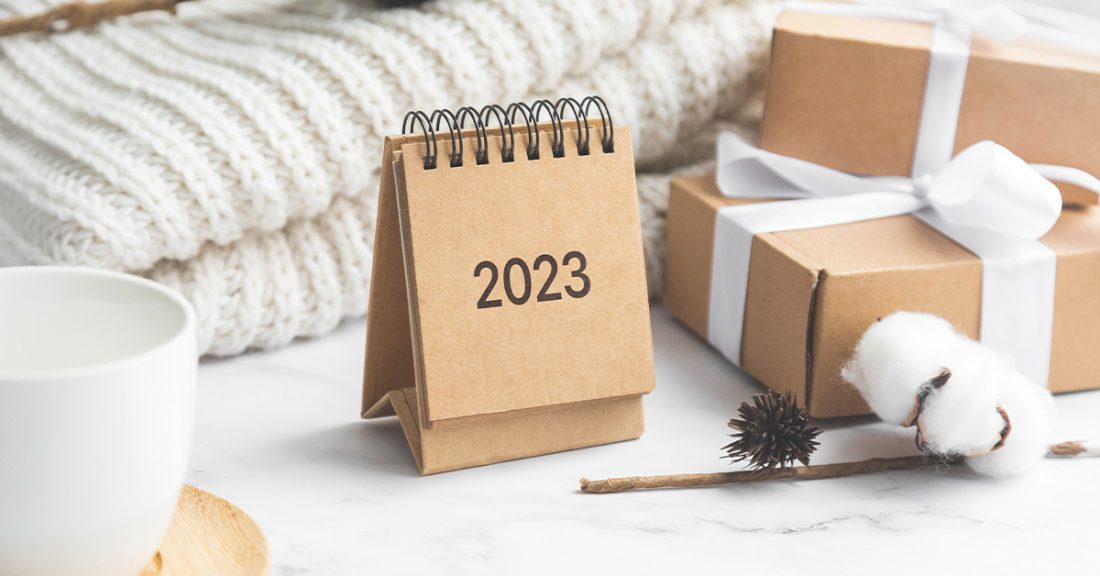 2023 Amazon Holiday Calendar
Similar to all retail businesses, Amazon sales peak during certain periods. Holidays and major sales events provide opportunities for sellers across categories to:
Maximize sales

Reach new customers

Increase brand awareness 
In order to maximize your return throughout the next year, consider the significant dates where your brand can boost sales. You can stand out from the crowd, especially during those saturated sales events, by using:
H

istorical sales data

Incorporating niche holidays

Running deals and coupons

Creative advertising
Collaborate with your internal teams and external partners to identify the significant events and holidays in 2023 that align with your goals. To help you get started, here are the Amazon holiday schedule highlights to consider: 
January
1/1: New Year's Day.
1/22 – 2/5: Lunar New Year.
Planning ahead: Start preparing for Prime Day.
February
Black History Month
2/14: Valentine's Day. If you sell giftable items, make sure your listings are fully optimized and add Valentine's Day related keywords to your advertising campaigns. Pro tip: Target words like "Galentine's Day" or "Valentine's Day gifts for friends" to reach more customers.
March
3/8: International Women's Day.
3/20: Vernal Equinox / First Day of Spring.
3/22 — 4/22: Ramadan.
Planning ahead: Start preparing for the Prime Early Access Sale.
April
4/9: Easter.
4/11: National Pet Day.
4/21 – 22: Eid al-Fitr.
4/22: Earth Day. 
Planning ahead: Start preparing your inventory and campaigns for the back-to-school season in August.
May
Asian American and Pacific Islander Heritage Month
5/14: Mother's Day. If you sell giftable items, add Mother's Day related keywords to your ad campaigns. Need to speak to an advertising specialist? Reach out to us here.
June
Pride Month
6/18: Father's Day.
6/19: Juneteenth.
6/21: Summer Solstice / First Day of Summer.
Planning ahead: Start prepping your inventory for Turkey 5. Make sure you'll have the stock you need by Amazon's deadlines and consider looking into 3PL options for a backup plan.
July
TBD: Prime Day. Prime Day will likely be in June or July (it was the former in 2021, the latter in 2022). Every year Prime Day falls on different dates and strategies must be adjusted. Stay updated by subscribing to our newsletter below, or head to our 2022 Prime Day sellers' guide for a good starting point.
August
Back-to-School. If you sell school supplies, backpacks, laptops, or other school essentials, optimize your listings, add back-to-school-related keywords to your ad campaigns, and refresh your brand store. Consider offering a deal or promotion to set your product apart. For more ways to capitalize on the back-to-school season, head to our guide here.
September
9/4: Labor Day.
9/23: Autumnal Equinox / First Day of Fall.
9/25 – 27. Rosh Hashanah.
Planning ahead: Prepare for the holiday rush. Optimize your listings, create holiday deals, estimate your inventory, etc. Keep a lookout for our annual Turkey 5 blog series for more guidance! In the meantime, check out our expert holiday advice here on how to maximize sales this Turkey 5. 
October
TBD: Prime Early Access Sale 2023. One of the biggest surprises of 2022 was Amazon hosting a second Prime Day, just a month before Black Friday! We won't know if the Early Access Sale will continue in 2023 until next year most likely, but you should still prepare for the possibility of another major sales event. 
November
11/11: Veteran's Day.
11/12: Diwali / Deepavali.
11/23 – 11/27: Turkey 5. 

11/23: Thanksgiving. 
11/24: Black Friday.
11/27: Cyber Monday.
December
Looking to maximize sales with Amazon 2023 holidays throughout the year? We can help! Macarta is a full-service marketplace agency specializing in retail media to drive growth and sustained success for its brand partners. Reach out to us here, and let's get started.
Before you go…