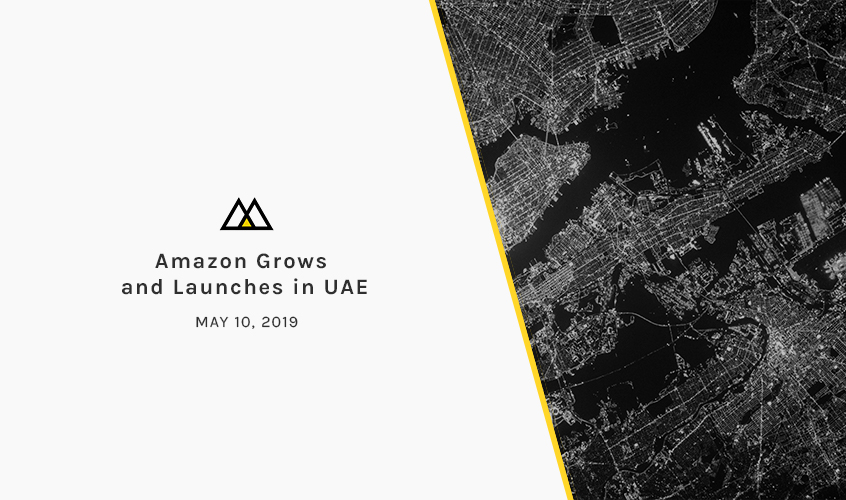 Amazon Grows and Launches in UAE
Since Amazon launched in 1994, the online giant has launched globally but will soon close its doors in one.
Amazon has launched in the United Arab Emirates after acquiring Souq.com. Amazon replaced Souq with Amazon.ae, making it the largest e-Commerce platform in the Arab world. This launch has been in the works since the acquisition in 2017, but Amazon began actively pursuing top sellers from the US and Europe in 2018. The launch looks promising so far with roughly 30 million products available.
This announcement comes just two months after Amazon announced that they will be closing its online doors in China in July. The launch in China began in a similar fashion after Amazon acquired Joyo in 2004. The Amazon China rebrand launched in 2011, while the global e-Commerce space is dominated by China, Amazon never quite took off.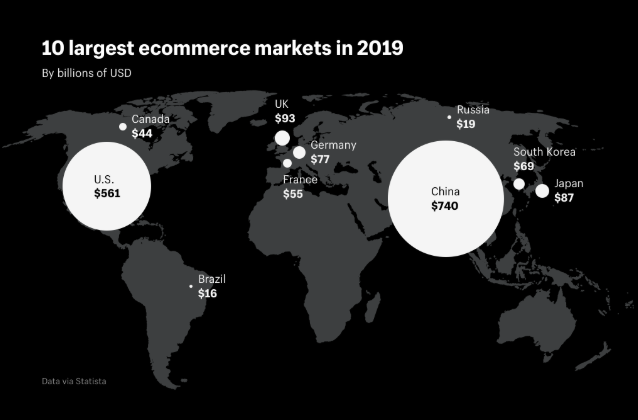 Source: Shopify
Amazon has successfully launched in 15 other countries following its US debut. Amazon Prime is typically the second step in the business model.
Amazon Global Launch Timeline
1994

: Amazon is founded and launches in US

1998: UK and Germany
2000: France and Japan
2002: Canada
2010: Italy
2011: Spain and China
2012: India
2014: Netherlands
2015: Mexico
2017: Australia
2018: Turkey
2019: Brazil and United Arab Emirates
July 2019: Amazon China Closes
Mexico has especially stood out in recent years for Amazon. As the second largest country in Latin America, Amazon sales doubled from 2016-2017 in Mexico and have continued to grow since. Amazon is also the number one e-Commerce platform for the country, providing exciting business opportunities for brands looking to break into the Latin American market.
Want to talk about the future of your Amazon business and how you can grow globally? Reach out!