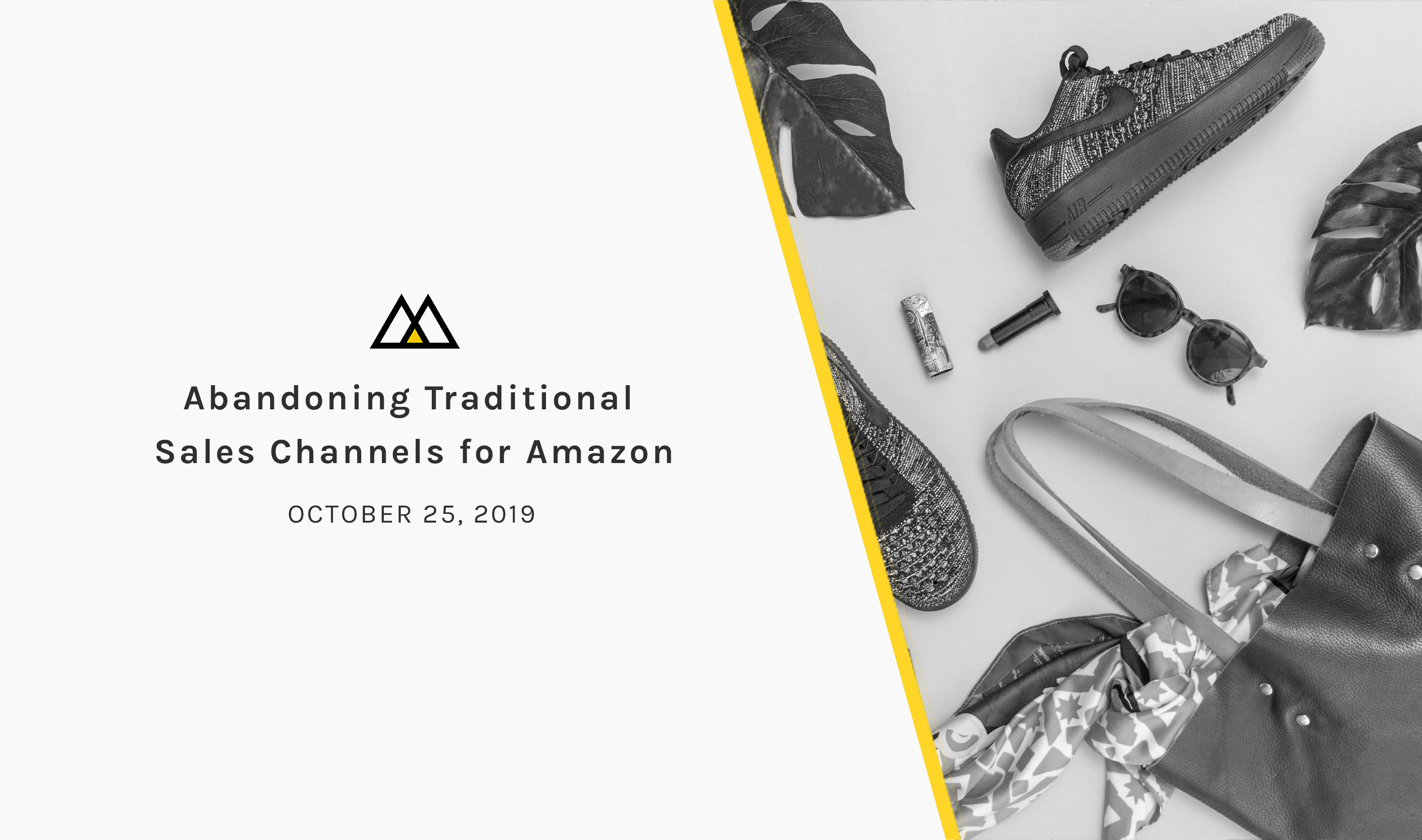 Abandoning Traditional Sales Channels for Amazon
Amazon has the same appeal to entrepreneurs as YouTube does to independent filmmakers. With the help of platforms like Amazon and YouTube, makers and creatives can go straight to their intended audience without a middle man. Once upon a time, businesses had to go through big-box retailers to sell their product to the mass market, but increasingly business owners are thriving independently on Amazon.
Benefits to Selling on Amazon
As of 2018 there were over 300,000 small to medium-size businesses in the US selling on Amazon. Amazon offers businesses the opportunity to target customers directly and gives niche markets a place with pages like Indie Beauty and Amazon Handmade. Amazon Handmade currently offers more than one million items in the US and is available in over 60 countries.
It's important to keep in mind that products with a high profit margin are more likely to see success on Amazon, given that the e-commerce platform does take a commission on products. Depending on your account, you may also incur an annual selling feel.
Amazon continues to prove the demand for a fast, efficient online marketplace, however, it is a crowded one. Ensure that before launch your products and listings are set to sell.
Read more: Steps for a Successful Amazon Launch
My Solemate
Lori Barzvi, the inventor and owner of the popular foot-care brand Love, Lori, found success on Amazon after 6 years of struggling to launch her business the traditional way. While she hoped large marketing companies and infomercial deals would help her on the road to success, she found little profit, despite even being featured on Good Morning America.
When Lori launched her product on Amazon in 2014, she was a Top 10 Seller within the product category in less than a month. This is due in large part to Lori's unique product within the marketplace and the value proposition she offered to consumers. Amazon is offering great inventions a home for their business.
Amazon Selling Growth
While other e-tailers like Target and Walmart look to keep up with Amazon's offerings such as free two-day shipping or fast one-day shipping, Amazon continues to dominate with their offerings, easy-to-use app and stand-out customer service. That's why customers and sellers continue to flock to the marketplace. Over 1.1 million sellers have joined Amazon this year, a continued sign of growth for an increasing product demand from customers.
Ready to make your mark on Amazon? Let us help: